Name:
Scott Cross Sr.
Age:
33
Gender:
Male
Rank:
Captain
Ship:
Defiant One
Appearance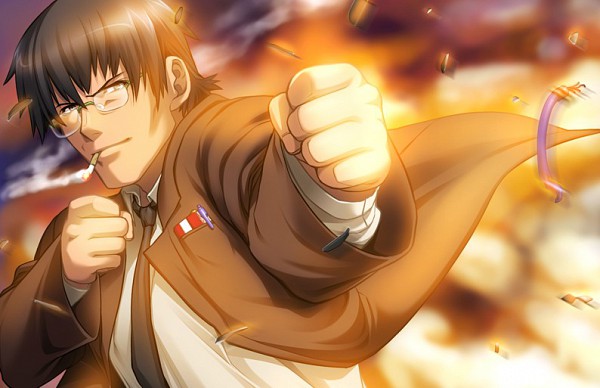 Personality
A calm, and serious type Scott cross is a man who's personality resembles authority while in the field. But while not in the field he is seen as a laid back, and sarcastic kind of man. Though he is big on keeping his body health he is known for almost always being seen with a unique kind of cigarette inside his mouth.
History
A former Navy captain who was in command of the last battleship known as Ghoul he performed numerous operations including the one which downed the Wistis spaceship in 2015 which was not at a cost. Cross had lost his left eye when the battle concluded, but was later given a new cybernetic eye which he keeps hidden beneath a eye patch.
Though he was discharged from the navy following the implant he was later brought back when the Defiant one was finished as it's new captain.
In his first three missions commanding the Difiant one Cross took out a total of 15 enemy ships while keeping the enemy from relaying any information about the ship, and damaging it.